Many of us are already moving towards summertime. In most of the places of the United States and Europe weather is warm and the temperature appears with positive degrees. We are starting a series of summer look ideas. This is what you can wear to mix and match and go for your daily routine.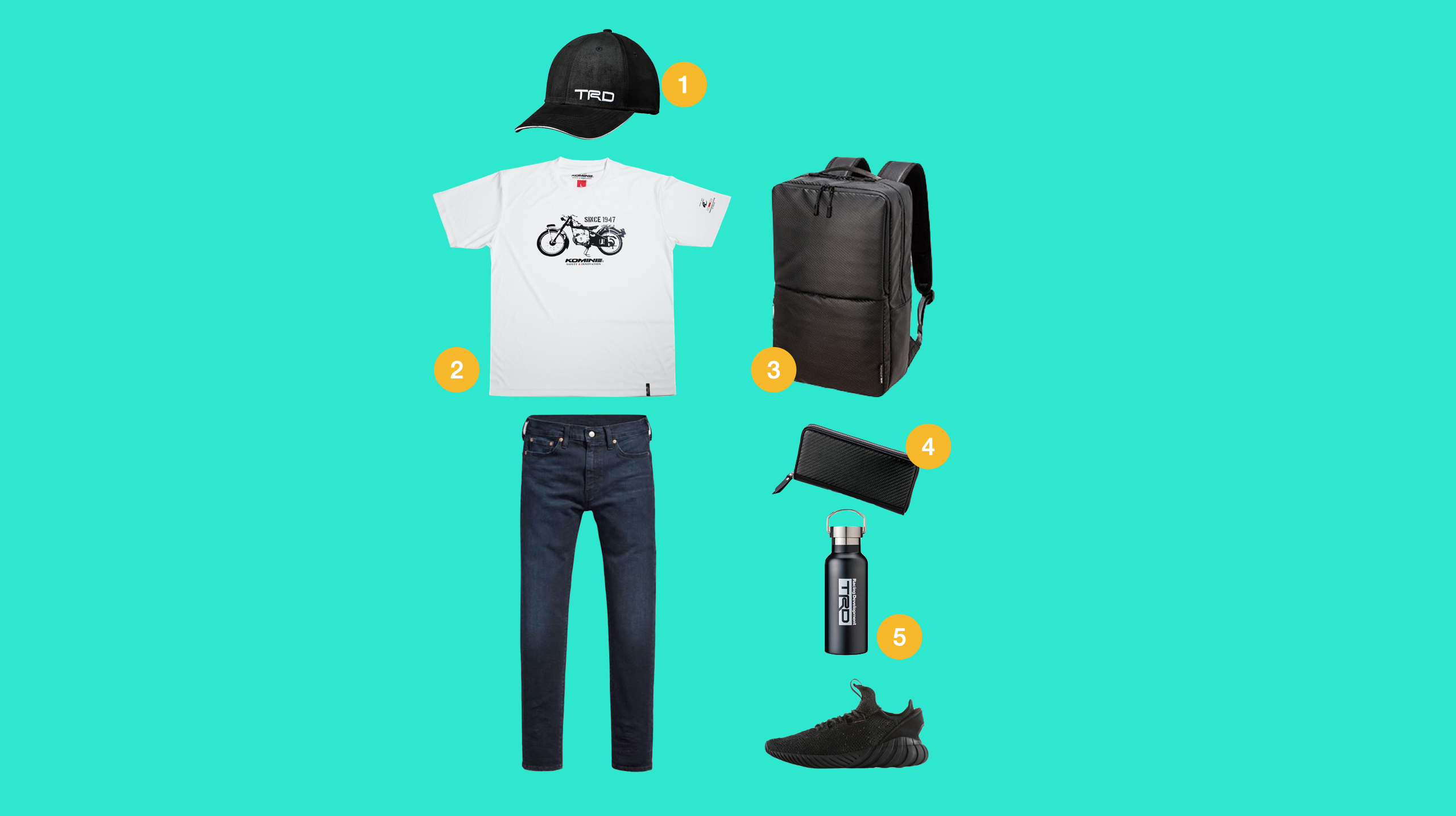 Combination of jeans and t-shirt (2) is what is needed for the warm days in springtime. A cap (1) would be a good addition to this combination since the sun is getting more active. You definitely need to keep all your cards and maybe some cash with you and carbon wallet (4) by TRD would give it a nice look. Also, if you are carrying a laptop or tablet, the safest option will be to use a backpack (3). Therefore there are some other goods can be taken along, such as a bottle of water (5). Hydration is essential.
Please remember that only original products can give you an authentic look. All our clothing and accessories are original JDM product made for Japanese Domestic Market by famous automakers. If you are a JDM car enthusiast or motorcyclist you won't be disappointed shopping with us.