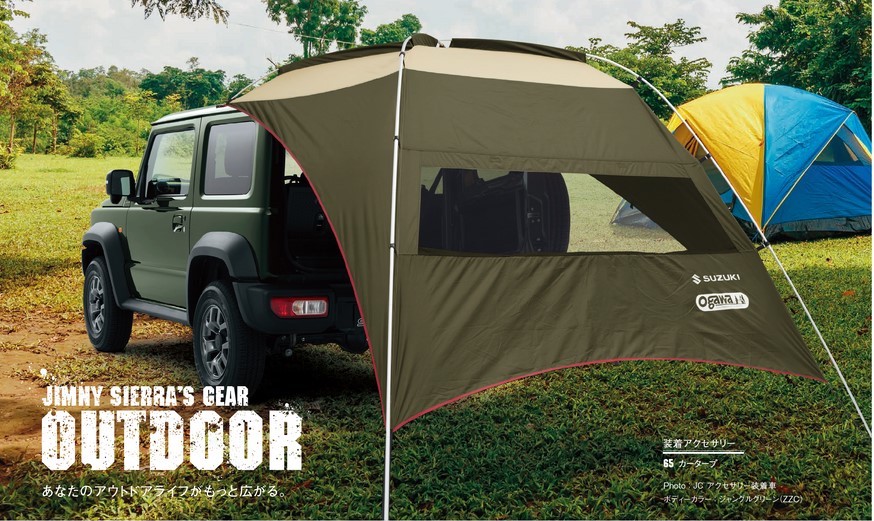 Suzuki Jimny is a unique car for off-roaders from around the world. Suzuki set its standard for those who want to travel to remote locations with a high level of reliability, so Jimny is a practical vehicle which allows to travel and camp with ease.
Japanese domestic market offers many upgrades for Jimny owners to comfort their experience with Jimny and Jimny Sierra. Today we want to review Suzuki Jimny accessories for better camping and travel options.
We can start with Camping Tent (01) which can be attached to the car. The tent is developed together with Ogawa company in Japan. The tent is compact and can be fitted in a small bag, so it doesn't take much Cargo space in your car.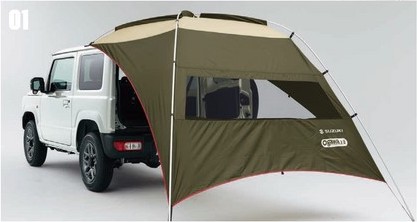 There are few accessories which can be used to organise cargo space accurately. Cargo bag (67) can take care of Ogawa tent and other goods. Cargo Net (68) protects your belongings from falling from the car when the door is opened. Luggage Belt (69) and Hooks (70) allow you to fit and securely fix heavy objects.

Among all other options, there is a variety of floor mats to protect the cargo area from scratches and dirt. You can find rubber-based options of Cargo Area Matt (with bumper cover – 71) / (full cover – 72) / (tray cover – 73), as well as soft variations for Tray (74) and complete Luggage Area (75).
For those who prefer to sleep at night in the car, there is also a couple of options which is unique, one of those – Windows Shades (77 and 78) which allow to blackout the vehicle, plus for better comfort, you might want to consider soft Bed Cushion.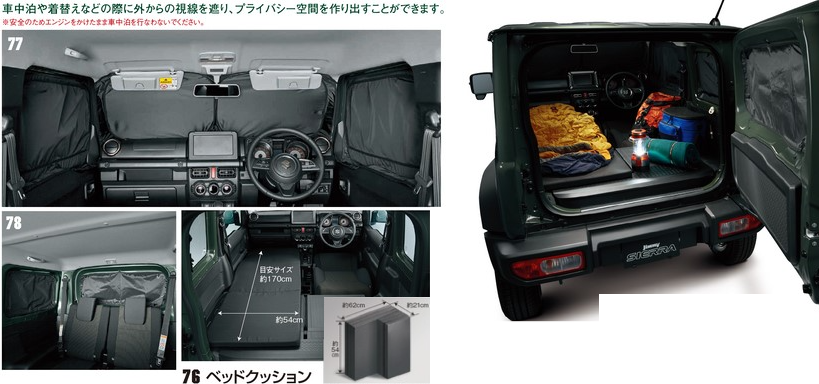 These accessories are suitable for both Right and Left-handed vehicles. If you are an adventurer, this can be a good shopping option for your next journey.